Nadine Dorries has hilarious response to being 'banned' from Naked Attraction
The Independent 15:05 12.04
The culture secretary had a very dry response to Naked Attraction host Anna Richardson banning her from the show.Nadine Dorries responded: "The nation is saved" along with a screenshot of an article from The Independent about how Dorries would not be welcome on the naked dating programme due to the ...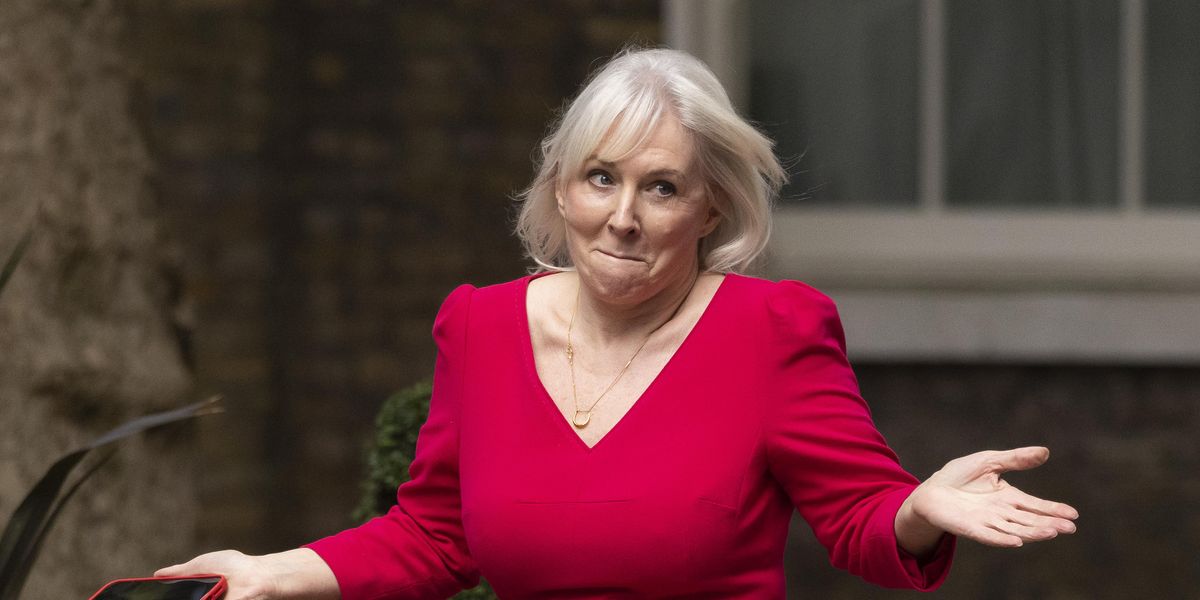 U.K. Culture Secretary Slams 'Overblown,' 'Inflammatory' Reaction to Channel 4 Sale From 'Leftie Lynch Mob'
Rolling Stone 15:02 10.04
U.K. Culture Secretary Nadine Dorries has sharply criticized detractors of her plan to sell broadcaster Channel 4. The plan was decried by several leading media industry unions and filmmakers. In a…
Nadine Dorries spells Ukraine wrong while promoting government's plan to help country
The Independent 12:06 07.03
Nadine Dorries has thrown her support behind the people of Ukraine by spelling the country's name wrong.The culture minister attempted to say that she "stood with" Ukraine as it continues to face an invasion from Russia but either by typo or ignorance she instead championed the mysterious and non-ex...
Michael Spicer gives Nadine Dorries' car crash interview The Room Next Door treatment
The Independent 12:06 08.02
The culture secretary has had The Room Next Door treatment from comedian Michael Spicer after her painfully awkward BBC interview went viral. Nadine Dorries last week bookended a disastrous string of media interviews with a bizarre appearance on BBC Breakfast. Her combative attitude towards host Cha...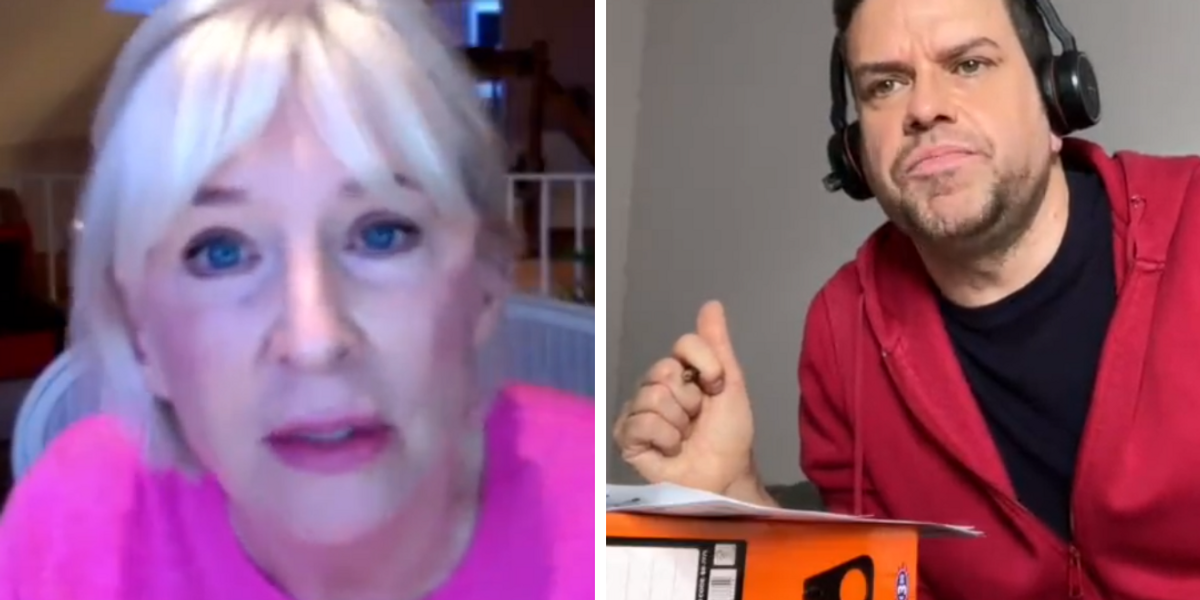 Did Nadine Dorries actually say 'we've had the internet for 10 years?'
The Independent 03:06 08.02
If there's anything good come out of recent weeks in the wake of the party gate scandal, it's that we've had plenty of Nadine Dorries car crash interviews to enjoy.Her media appearances have made for some truly astonishing viewing, having been ridiculed online after defending Boris Johnson last week...
Comedian parodied Nadine Dorries' car crash BBC interview and people can't get enough
The Independent 00:04 07.02
A comedian has parodied the painfully awkward car crash interview Nadine Dorries had on BBC Breakfast - and people are loving it.Sooz Kempner (@SoozUK) embodied the role of Dorries with the help of a platinum blonde wig and made some hilarious additions such as puffing a cigarette and knocking back ...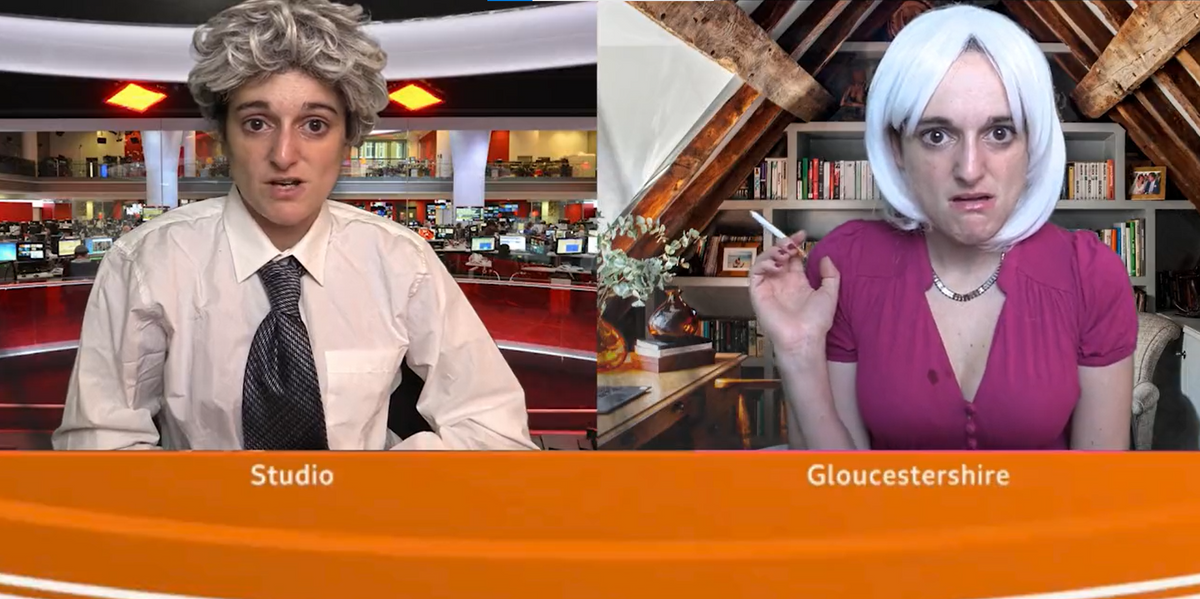 Dorries claims vast majority of Tories behind Johnson
The Guardian 15:10 05.02
Culture secretary dismisses resignation calls over 'partygate' after another Tory says PM should go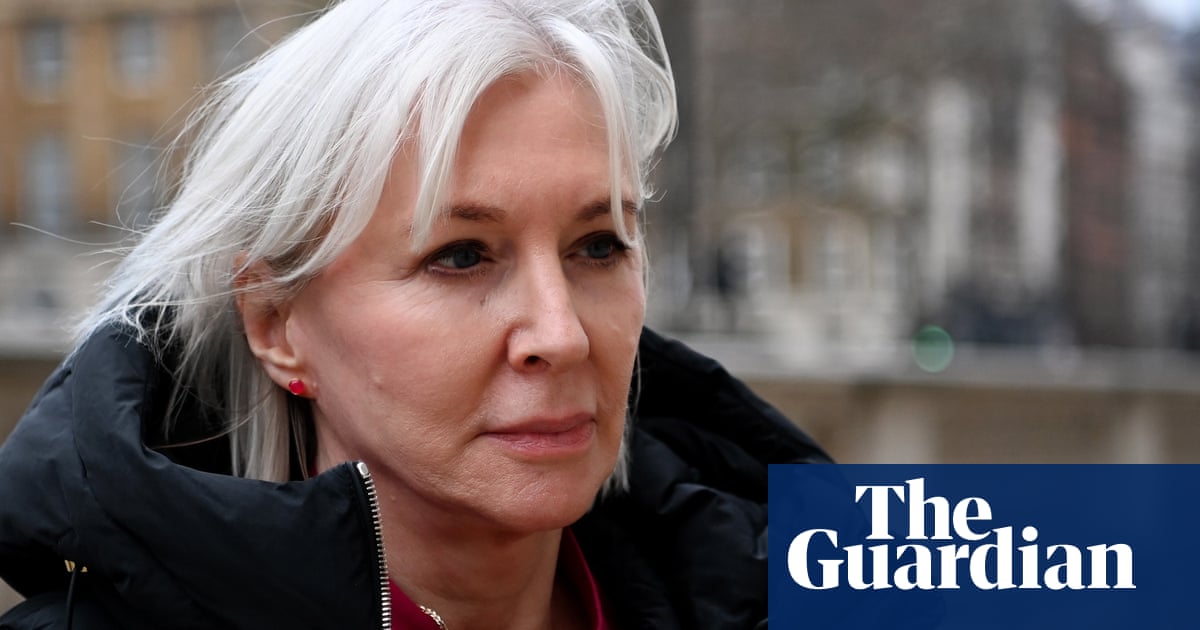 Nadine Dorries has done yet another car crash interview and no one can believe it
The Independent 15:05 05.02
Nadine Dorries has returned to the media rounds for yet another excruciatingly awkward interview and people can't believe it.The culture secretary appeared on BBC Breakfast this morning to be interviewed by Charlie Stayt, but her approach to questions was combative, to say the least.Asked if she had...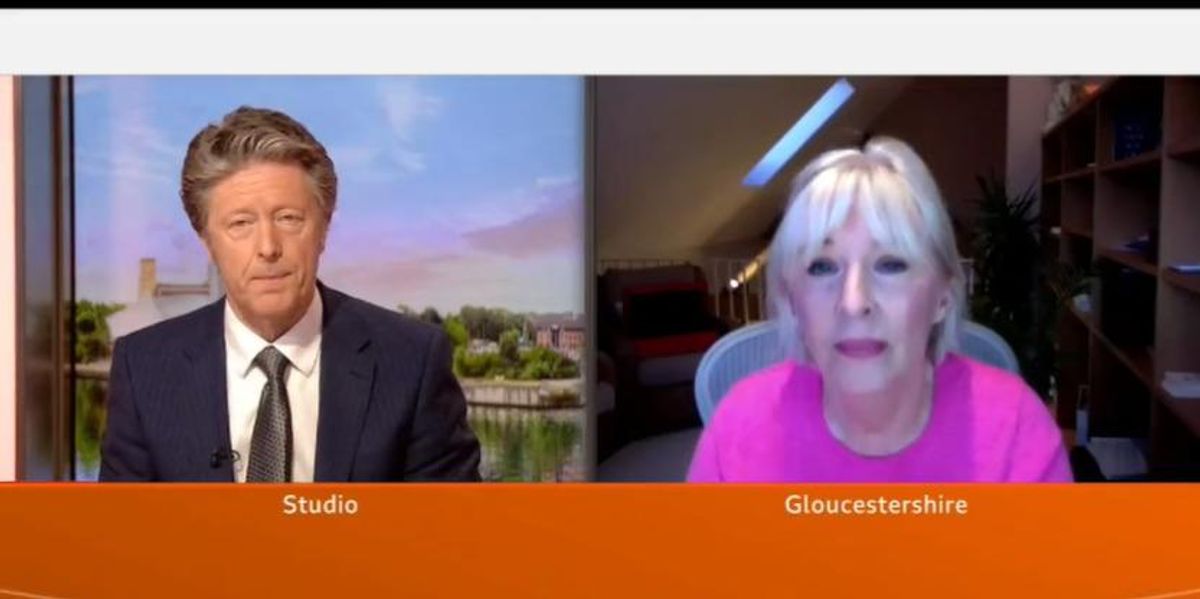 Covid news: Nadine Dorries says under pressure PM 'very positive'; death toll in US hits 900k – live
The Guardian 12:10 05.02
New Zealand and Russia both report record number of daily coronavirus cases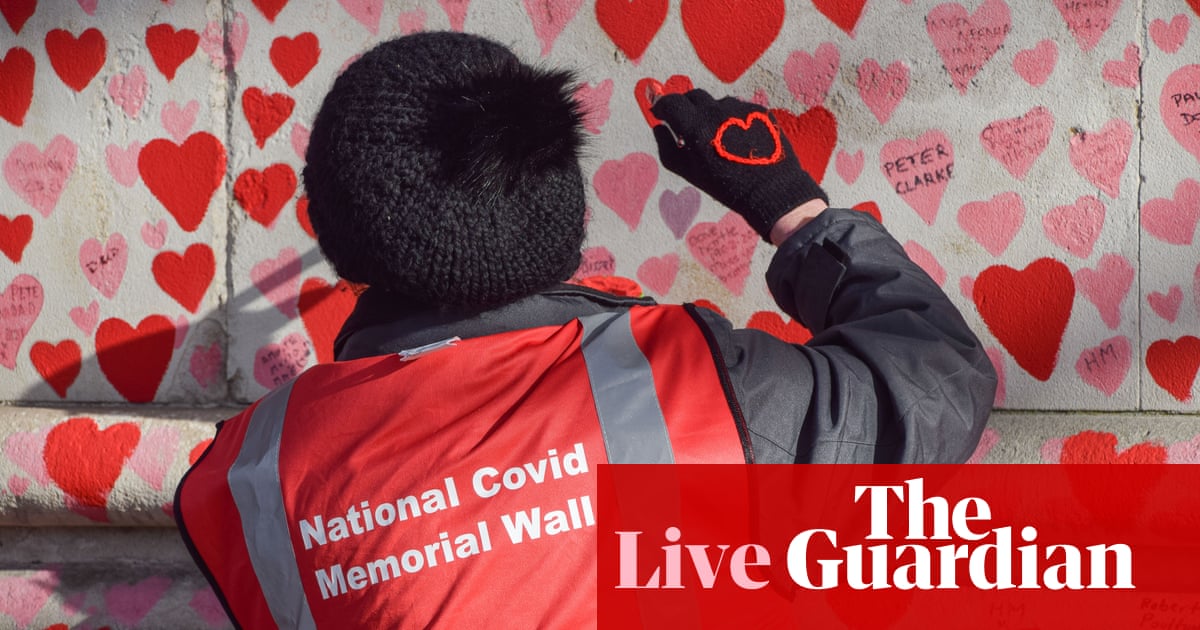 Emily Maitlis's subtle apology for breaking BBC impartiality rules has people in awe
The Independent 18:05 02.02
Emily Maitlis has apologised for behaving in a way that may have broken BBC impartiality rules but the way she has done so has left people in awe.The Newsnight presenter apologised and deleted her retweet of Rory Stewart's response to an interview with culture secretary Nadine Dorries, in which she ...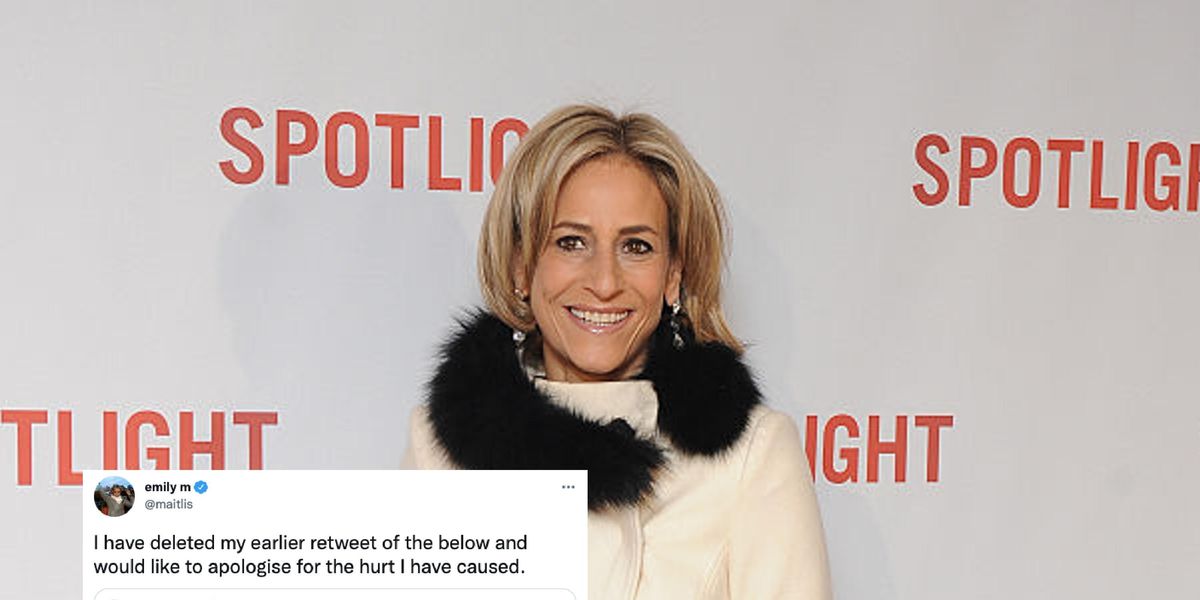 Nadine Dorries 'snarling' on the BBC has become an instant meme
The Independent 15:05 02.02
The fallout from Boris Johnson's appearance in the House of Commons continues to make headlines, but it's Nadine Dorries who has become one of the most talked about people online. The Secretary of State for Digital, Culture, Media and Sport gave three back to back car-crash interviews in support of ...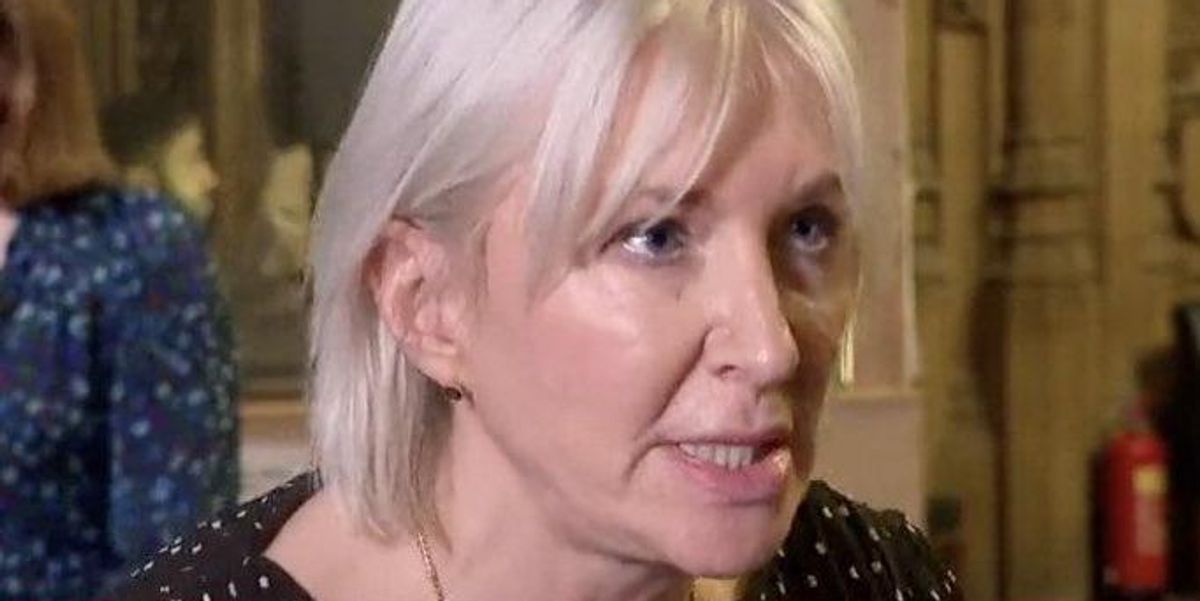 Nadine Dorries doing three consecutive car crash interviews was astonishing TV
The Independent 21:05 01.02
Nadine Dorries has been ridiculed online after attempting to defend Boris Johnson following his appearance in the House of Commons on Monday, appearing in three back-to-back car crash interviews in support of the prime minister.The Secretary of State for Digital, Culture, Media and Sport spoke to BB...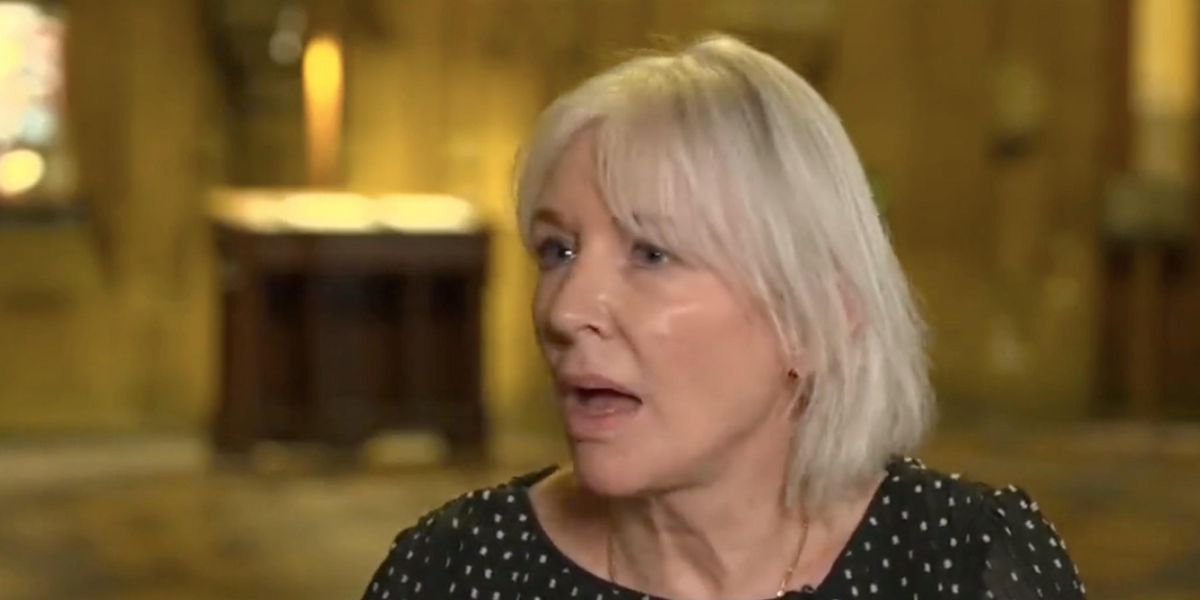 Nadine Dorries embarrassingly retweeted and deleted comedian's mock Johnson praise
The Independent 21:04 27.01
Nadine Dorries embarrassingly retweeted mock support for Boris Johnson and although she then deleted it, the internet remembers all.Dorries is a staunch supporter of the Conservative leader and has remained loyal to Johnson despite the many accusations of lockdown rule-breaking and the "Partygate" s...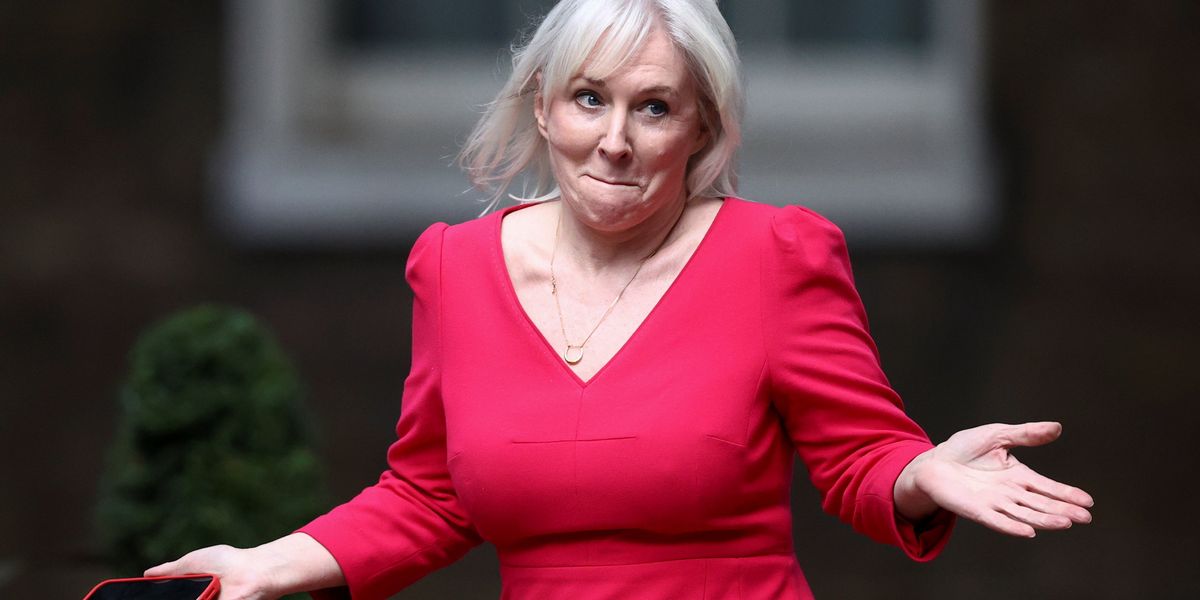 The fightback starts now! Here's how the BBC can survive the Tory assault
The Guardian 18:10 21.01
Its flagship shows are looking shaky, its branding is blurred and its payroll is bloated. But as Nadine Dorries and Boris Johnson close in on the BBC, there are ways the Corporation can emerge from this crisis stronger and freer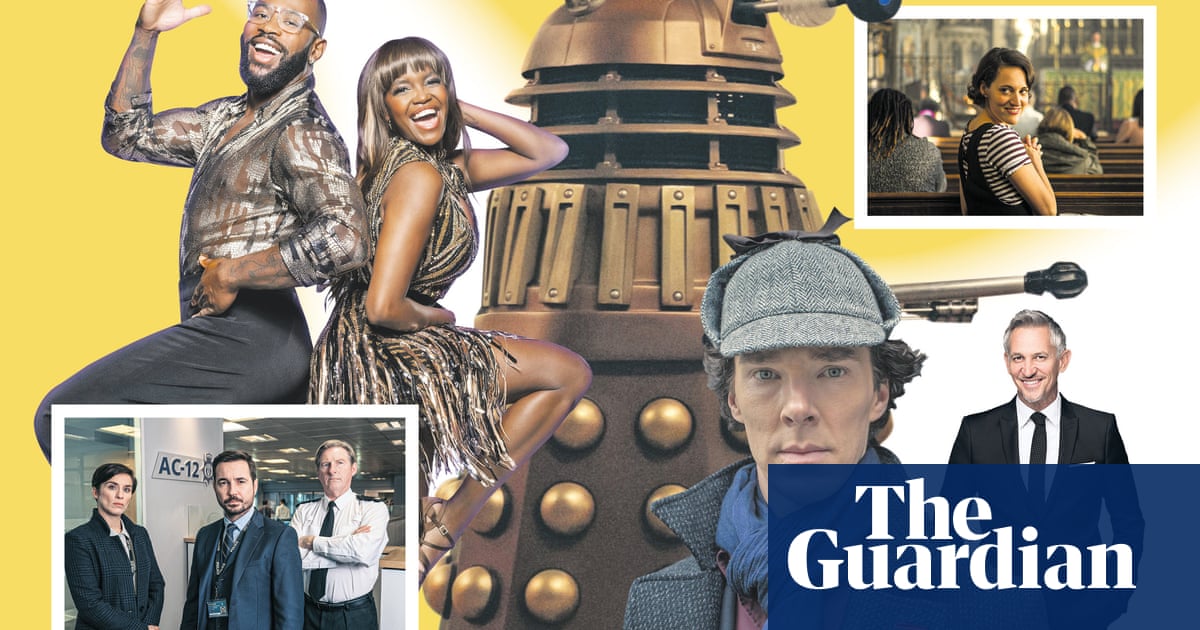 BBC Chiefs Will Continue Making a 'Strong Case' for Investment to U.K. Government
Rolling Stone 18:02 17.01
After the shock revelation on Sunday that U.K. Culture Secretary Nadine Dorries is planning to freeze the annual licence fee, which is the primary source of income for the BBC, the corporation̵…
How Lord Frost exit got Nadine Dorries deleted from Tory WhatsApp group
The Guardian 12:10 19.12
Resignation of Brexit minister led to fevered online reaction – and blue on blue fire in a Tory chat group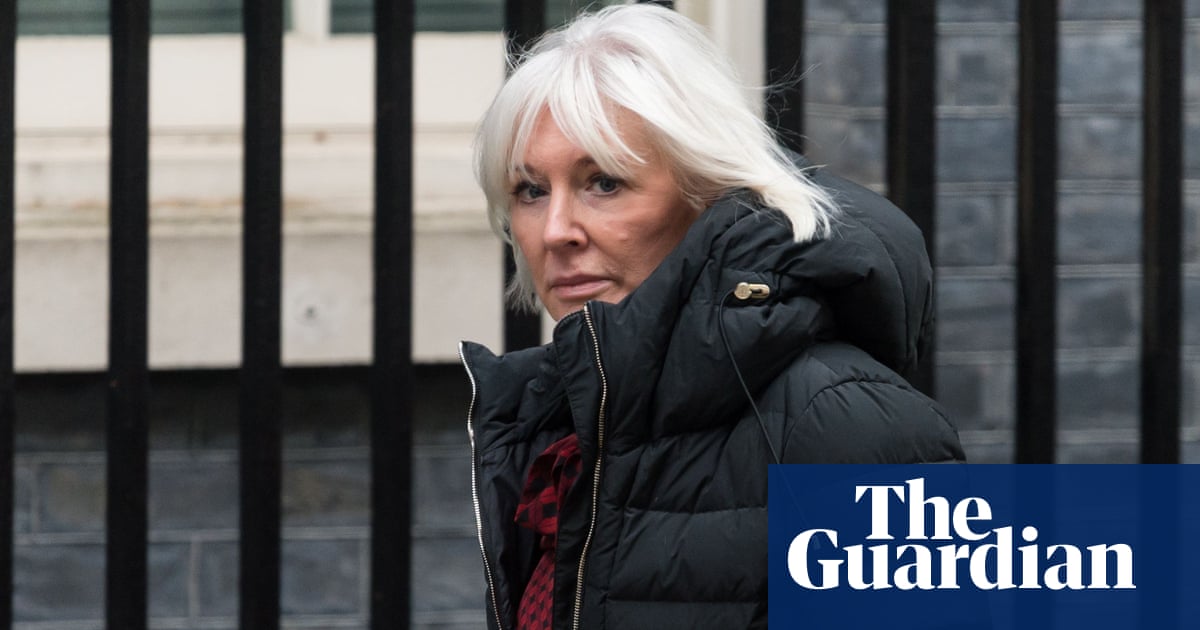 Nadine Dorries 'kicked off' a Tory WhatsApp group after praising Boris Johnson
The Independent 12:04 19.12
A group of Tory politicians bickered on WhatsA pp until Steve Baker appeared to kick Nadine Dorries out of the group and the pettiness is everything.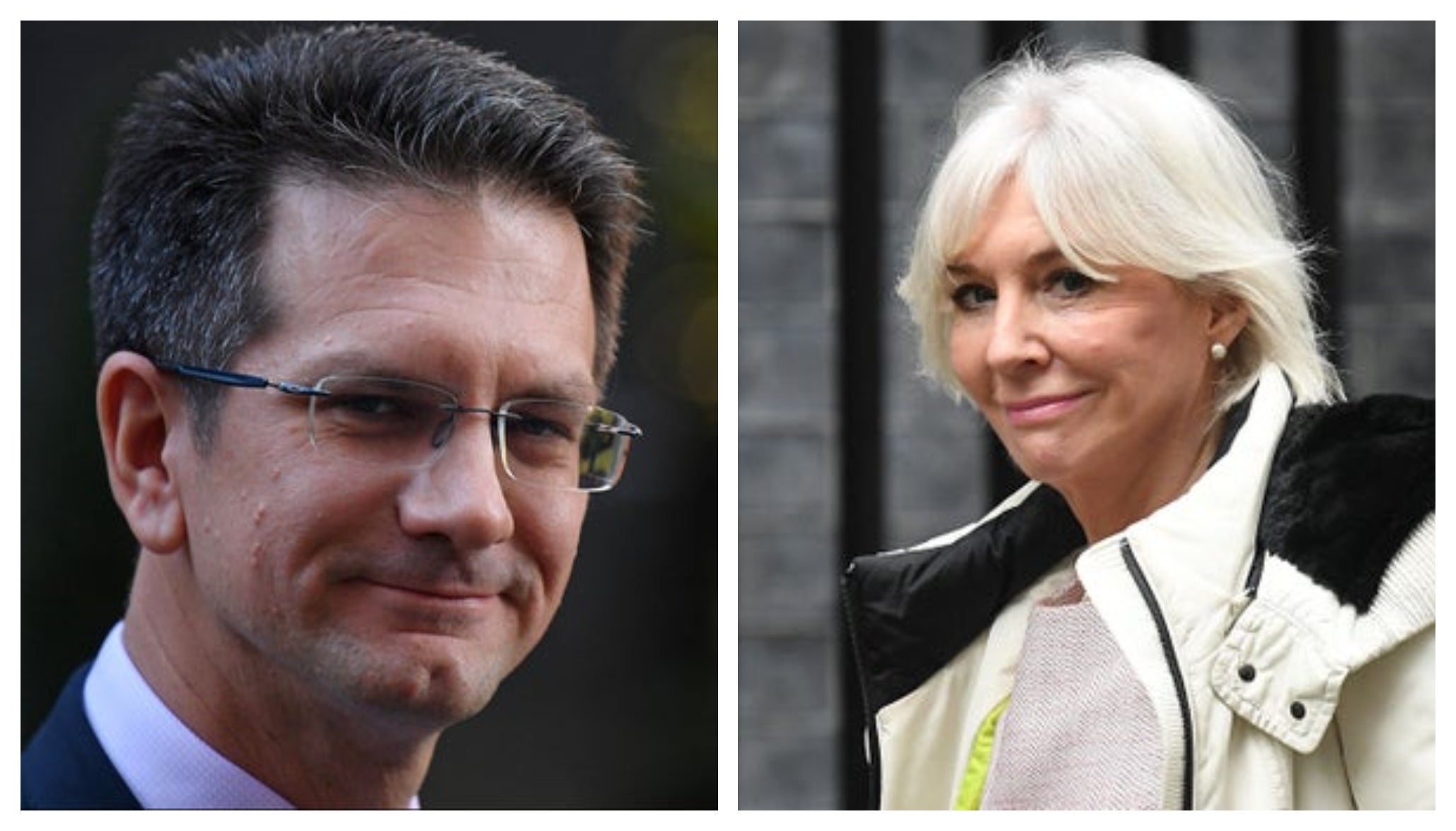 Fury as Nadine Dorries rejects fellow Tory's groping claim against PM's father
The Guardian 21:18 28.11
Women in Westminster rally to support Tory MP Caroline Nokes after culture secretary's denial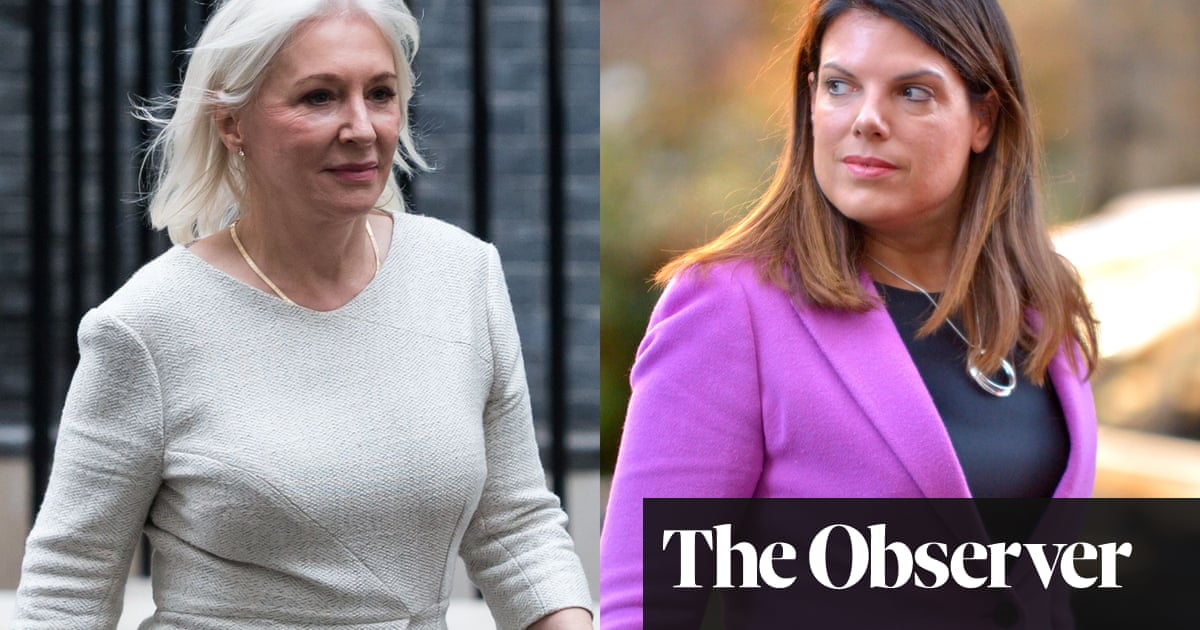 Tory MP sparks fury after saying she 'doesn't believe' Stanley Johnson allegation
The Independent 21:09 28.11
Nadine Dorries, the culture secretary, has faced criticism for saying she "doesn't believe" a fellow Tory MP was smacked on her backside by the prime minister's father.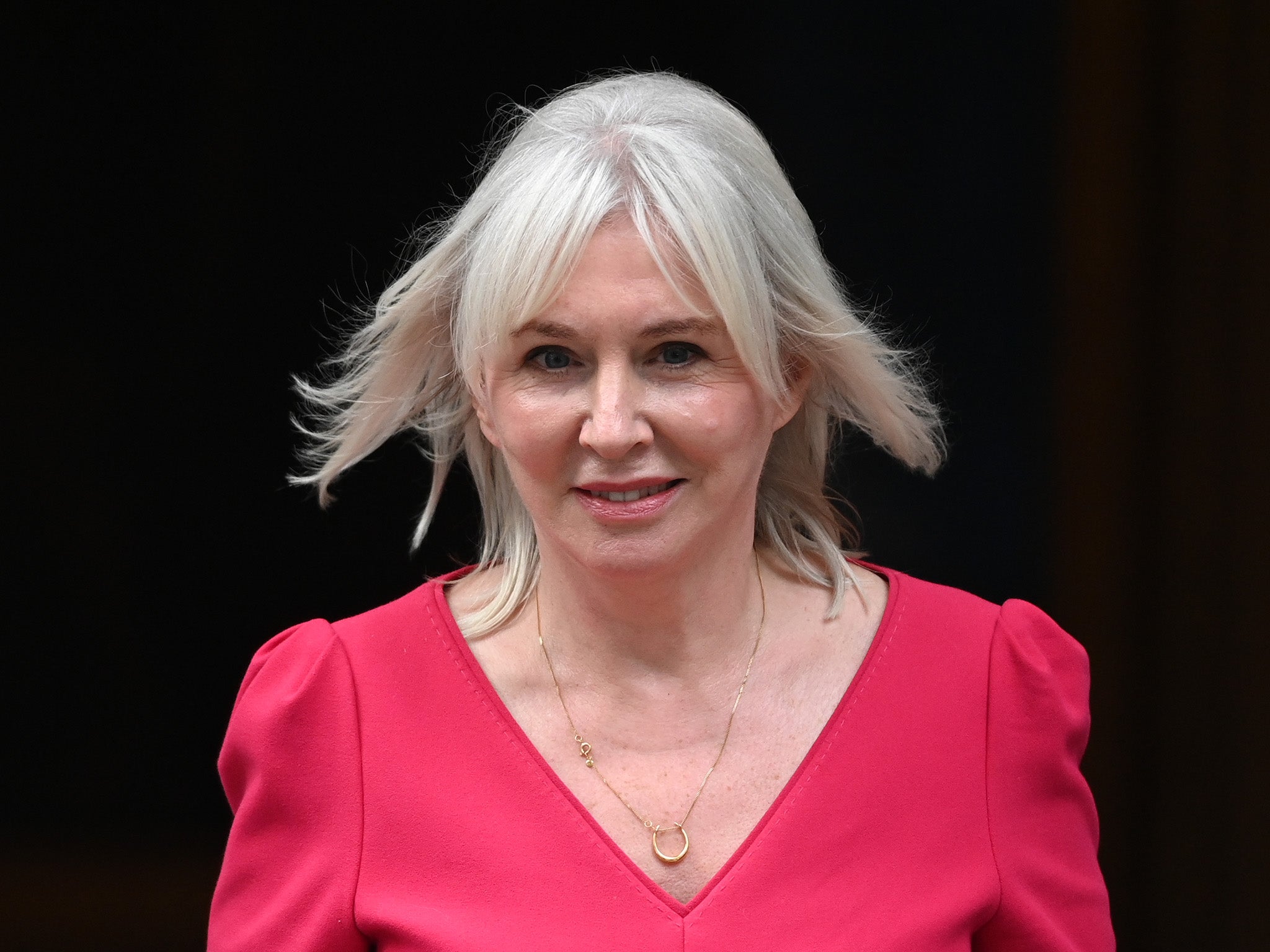 Read More?