V&A acquires 'autograph suit' signed by stars at Baftas and Oscars
The Guardian 06:10 13.04
Outfit worn by costume designer Sandy Powell bought by charity boss who has given it to museum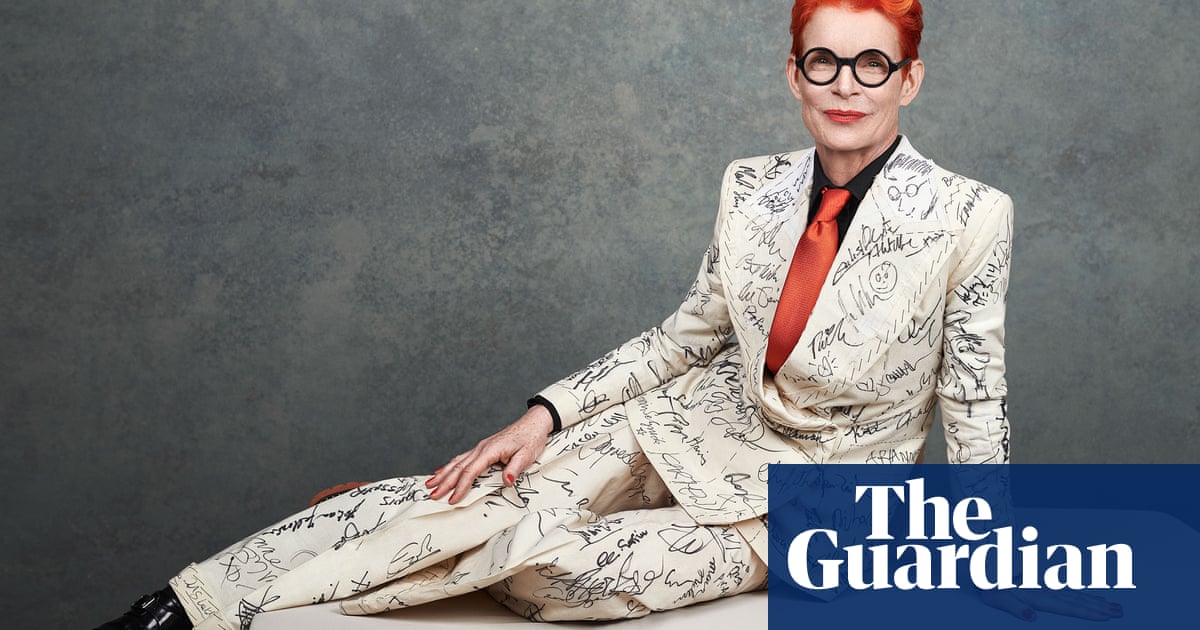 Trevor Noah on Oscars: 'They should've hired Will Smith to replace the wrap-it-up music'
The Guardian 21:09 12.04
Late-nights hosts discuss the Academy's 10-year ban for Will Smith, radioactive souvenirs and Trump's endorsement of Dr Oz for Senate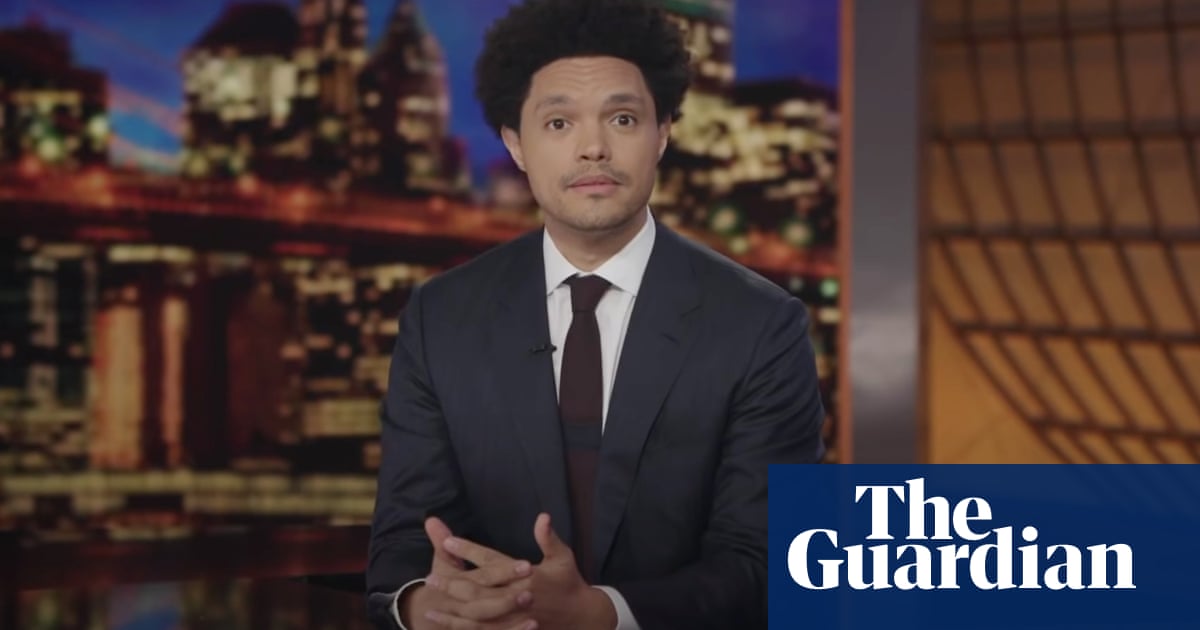 Inside the Return of 'The Daily Show with Trevor Noah' Live Audience Taping
Rolling Stone 18:05 12.04
Noah brought back live laughs April 11, weighing in on everything from Will Smith's Oscars incident to Ketanji Brown Jackson's appointment.
'SNL' Weekend Update on Will Smith Ban From Oscars: 'Is That a Punishment?'
Rolling Stone 18:02 10.04
"I think a real punishment would be to make Will Smith host next year's Oscars," Colin Jost says of Academy's ruling
SNL's Colin Jost says Will Smith's real punishment should be to 'host the Oscars;
The Independent 12:06 10.04
Will Smith has received a 10-year ban by the Academy from attending the Oscars after he slapped Chris Rock - but Saturday Night Live's Colin Jost believes there is a more suitable punishment for the star...On Friday, the Academy of Motion Picture Arts and Sciences announced that Smith had been hande...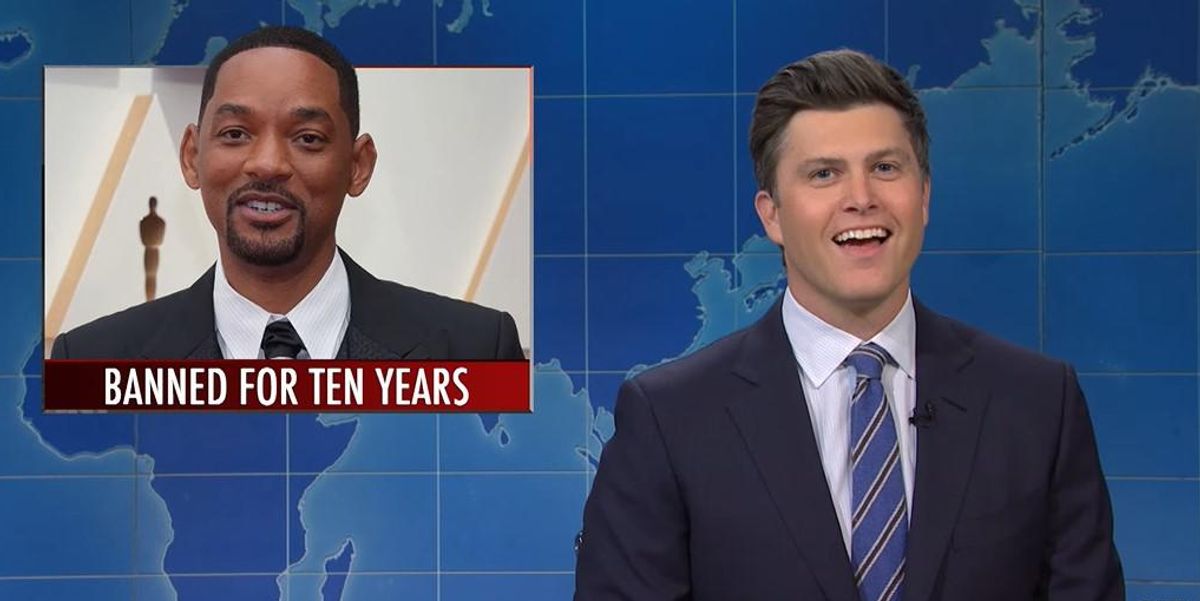 Will Smith's slap and Oscars ban, briefly explained
Vox 03:11 10.04
What the American Oscars telecast cut from the Will Smith-Chris Rock confrontation.
Academy bans Will Smith from Oscars ceremony for 10 years over Chris Rock slap
NBC News 03:08 10.04
The motion picture academy apologized for not taking steps to "adequately address the situation in the room" after the incident.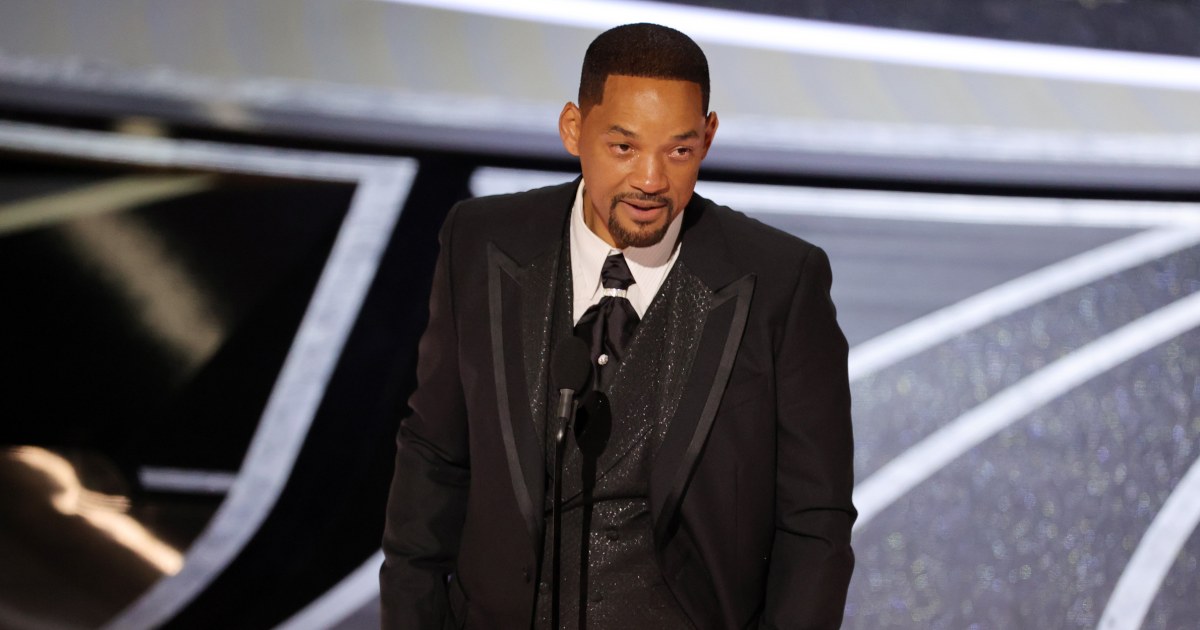 Will Smith banned from Oscars for 10 years following Chris Rock slap
NBC News 03:08 10.04
NBC News' Steve Patterson reports on the Friday announcement from the Academy of Motion Picture Arts and Sciences regarding actor Will Smith.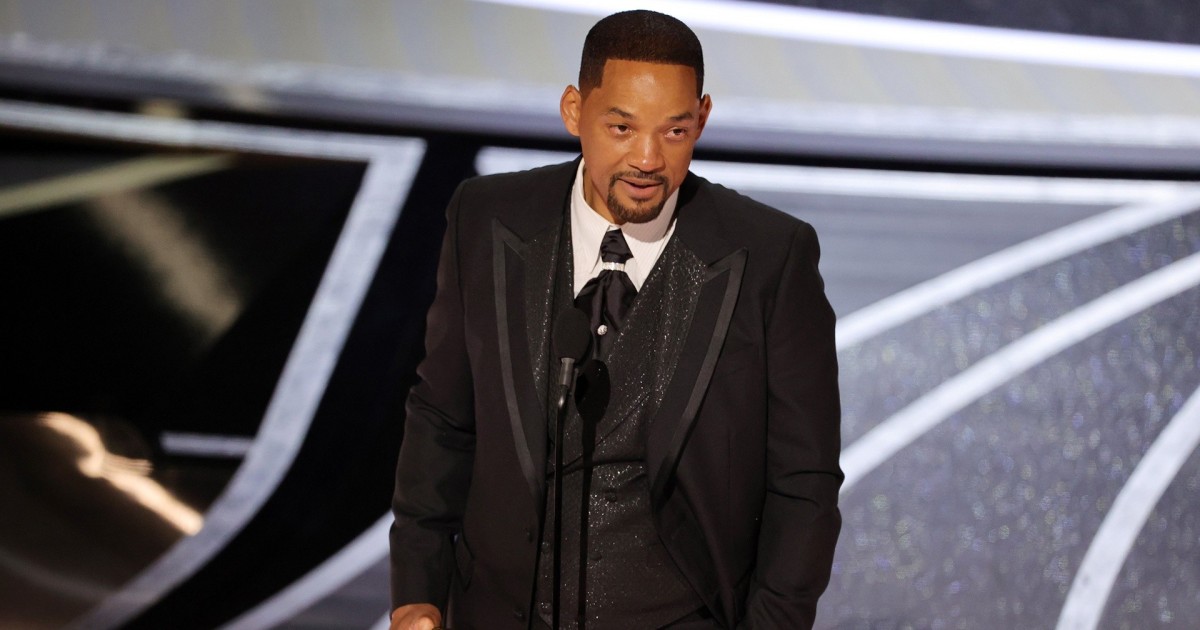 Will Smith Banned From the Oscars for Next 10 Years
Rolling Stone 03:02 10.04
"I accept and respect the Academy's decision" actor says of decade-long punishment following his Oscars slap of Chris Rock
Someone has gotten a tattoo of Will Smith slapping Chris Rock
The Independent 12:06 07.04
A tattoo artist inked the moment Will Smith. >Smith. /a> slapped Chris Rock onto a man's leg.It has been nearly two weeks now since the already infamous moment at the Oscars where Smith. >Smith. /a> struck the comedian after he made a joke about the actor's wife, Jada Pinkett Smith. >Smith. /a> . The incident has already been immortalised...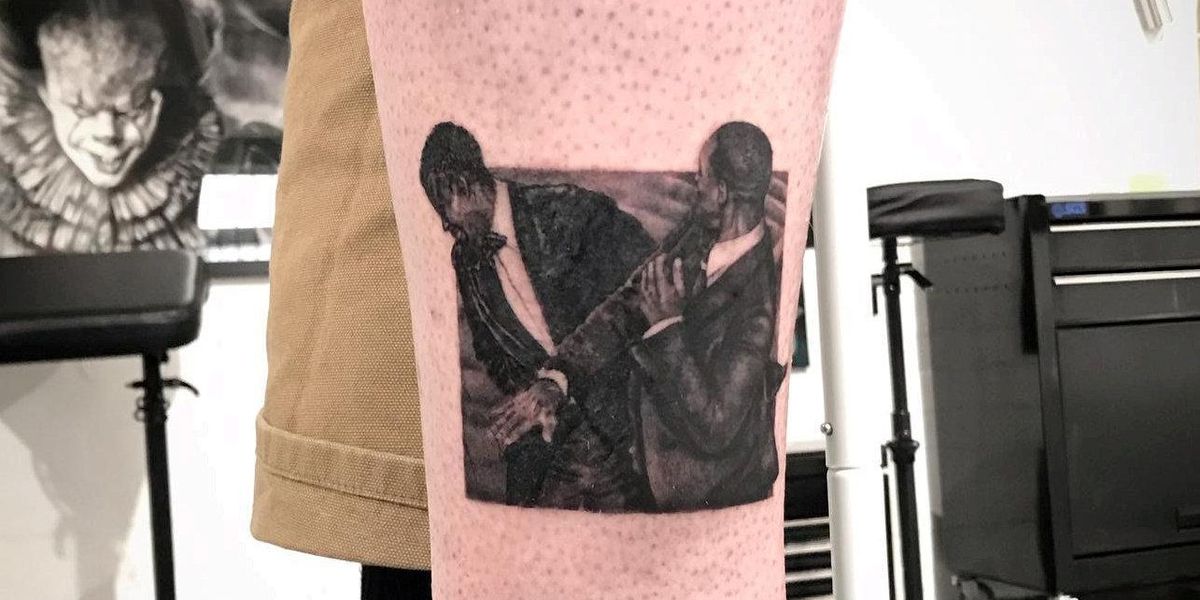 One Last Takeaway From 'The Slap': Leave Black Women's Hair Alone
NyTimes 21:07 06.04
Lost in the Oscars fray is the hurt inflicted when a group is denigrated for a laugh. Chris Rock, who has examined this issue in a documentary, should have known better.
Ben Shapiro retweets account calling him a '5'4" t**t'
The Independent 15:06 06.04
Conservative commentator Ben Shapiro.... apiro has been trolled in the sneakiest way. On Monday, actor and writer Harry Wood roasted comedian Amy Schumer for the joke she claims she wasn't allowed to make at the Oscars.The tweet quickly went viral and was retweeted by 23,800 Twitter users - including Shapiro.... apiro ....
There is now an online game about the Chris Rock slap
The Independent 21:07 05.04
This year's Oscars ceremony was certainly an unforgettable night after Will Smith made headlines around the world for slapping Chris Rock - and now it's been memorialised in the form of an online game.On March 28, Smith got up on stage and confronted Rock after the host made a joke about the appeara...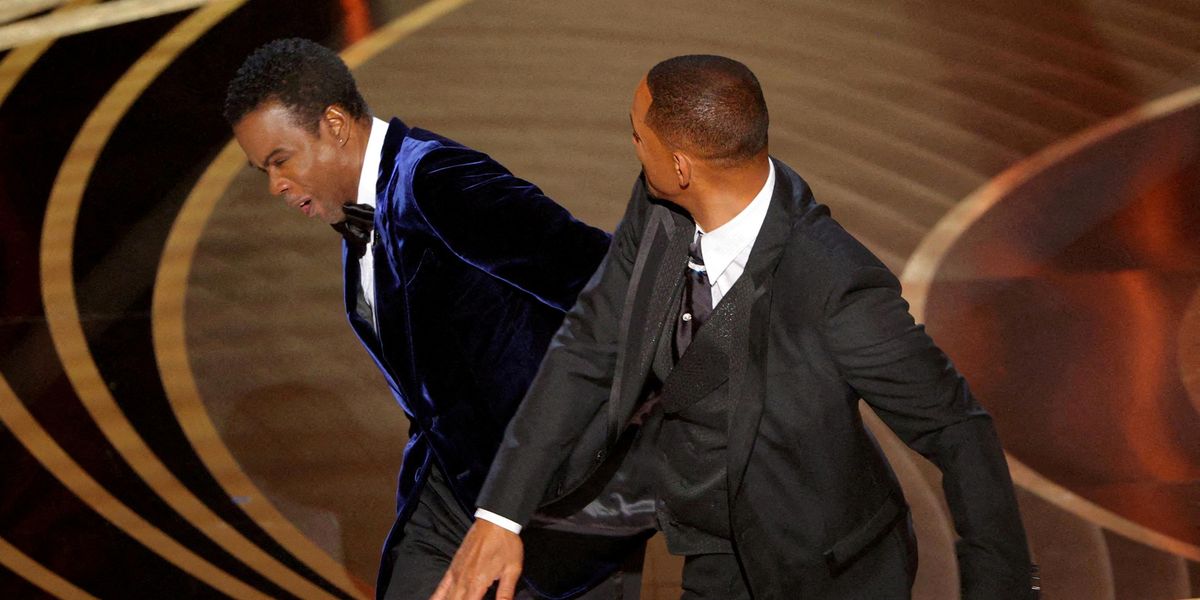 Jay-Z and Beyoncé crossing a picket line to party shows how shallow celebrity activism really is | Emma Dabiri
The Guardian 15:11 05.04
The couple's Oscars afterparty saw celebrities bypass Chateau Marmont workers who have complained of abhorrent conditions, says author Emma Dabiri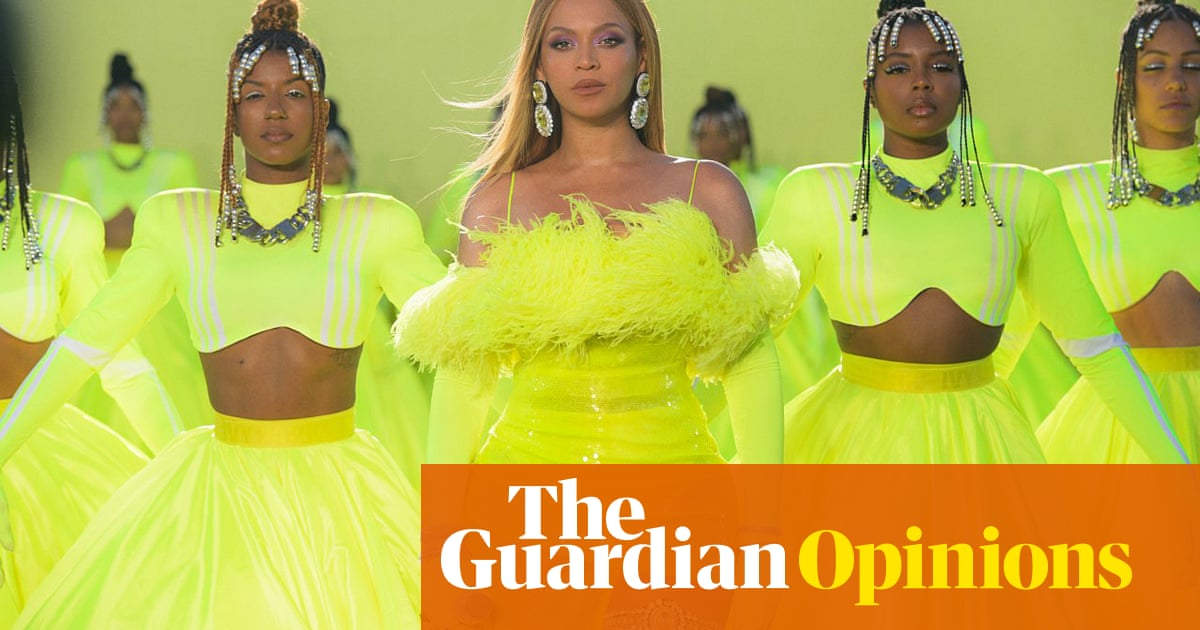 Amy Schumer complains she wasn't allowed to make Alec Baldwin joke at Oscars
The Independent 15:06 05.04
Amy Schumer has spilled the beans on a particular joke that she "wasn't allowed" to make at this year's Oscars ceremony which was about Alec Baldwin and the Rust shooting.Performing at the Las Vegas' Mirage Theatre on Saturday, it was the first gig the comedian had done since co-hosting the awards s...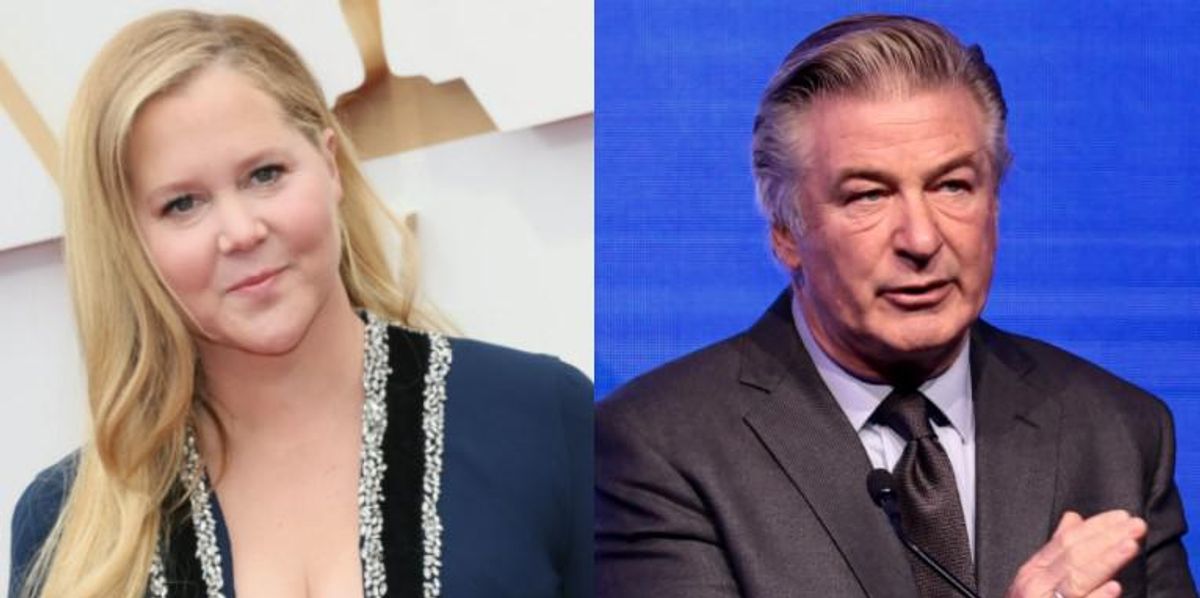 Denzel Washington weighs in on Will Smith slap: 'Who are we to condemn?'
NBC News 21:07 04.04
Washington said Saturday that he prayed with Will Smith after the slap on the Oscars stage, adding, "for whatever reason the devil got ahold of that circumstance that night."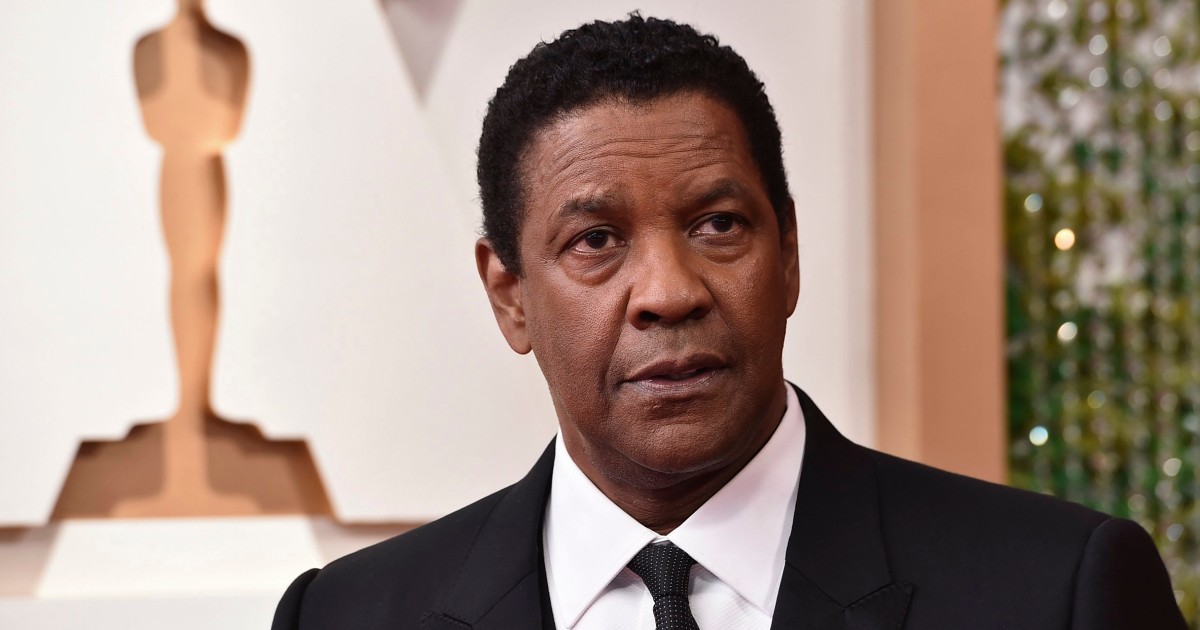 Best platform shoes for women 2022
The Independent 21:06 04.04
Billie Eilish wearing Demonia shoes to the Oscars was not just a win for goths everywhere, but a win for me personally, a daily wearer of the famous brand's comfortable but dramatically elevated boots and sandals. It also echoes a trend we're seeing everywhere right now: Platform shoes. As a person ...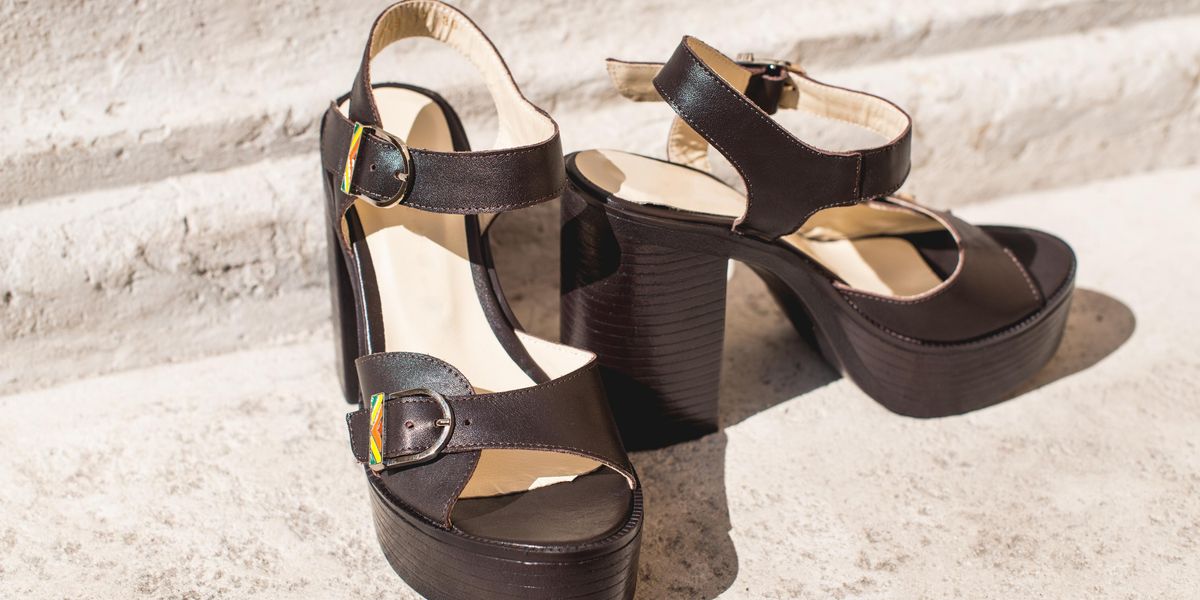 Liam Payne's awkward Oscar's interview has been turned into a Celtic folk song
The Independent 21:06 04.04
Liam Payne's Oscars interview went viral, with fans confused over his hybrid accent - but now it's received a Celtic folk remix and it's actually quite a decent tune.Speaking to Good Morning Britain, the singer shared his thoughts on the situation that went down with Will Smith getting up on stage t...
Comedian wore helmet at Grammys to protect him from any surprise slaps
The Independent 21:06 04.04
A comedian wore a helmet on stage at the Grammy A wards in a nod to Will Smith's outburst at last week's Oscars - but viewers felt so tired.The comedian in question, Nate Bargatze, sparked debate with this outfit choice, with some claiming the infamous slap that occurred between Will Smith and Chris ...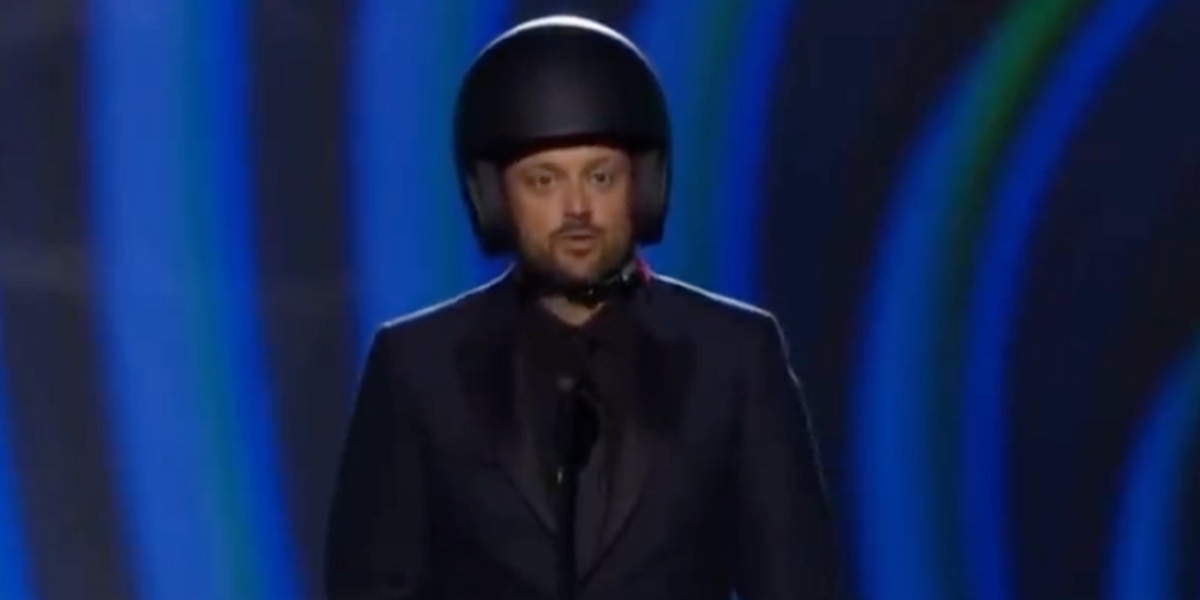 Will Smith's future projects are up in the air after Oscars slap
NBC News 18:07 04.04
Will Smith has announced his resignation from the Academy of Motion Picture Arts and Sciences, but more disciplinary actions may be on the way for the actor after he slapped Chris Rock at the Oscars. Meanwhile, celebrities, including Denzel Washington, are now speaking out for the first time. NBC's Miguel Almaguer reports for TODAY.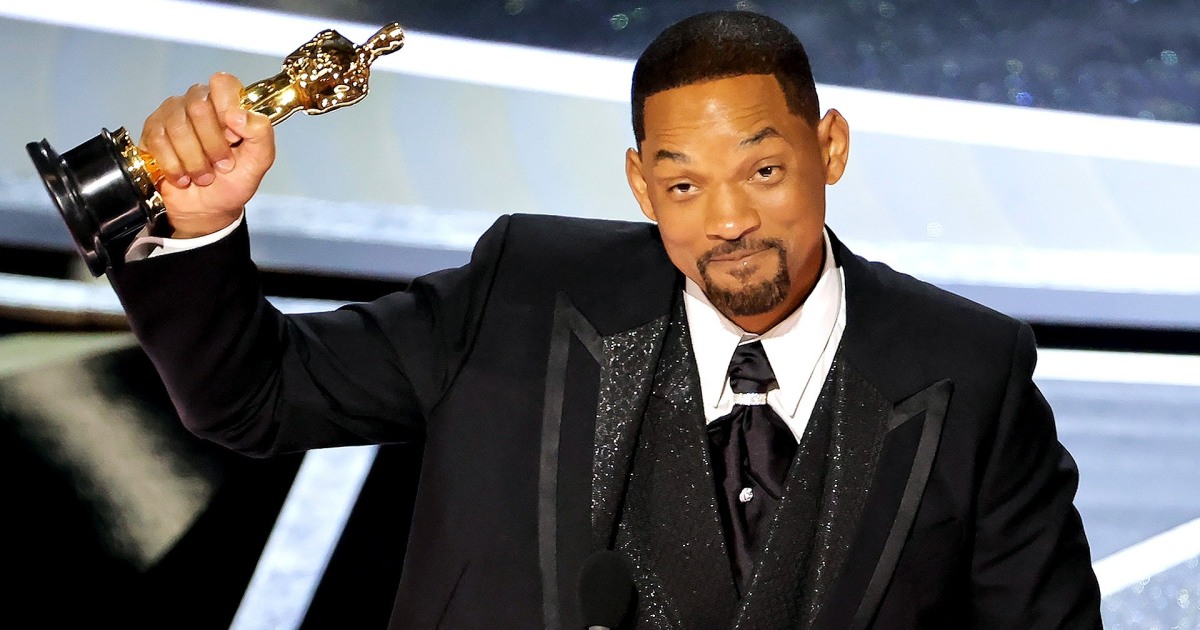 Read More?